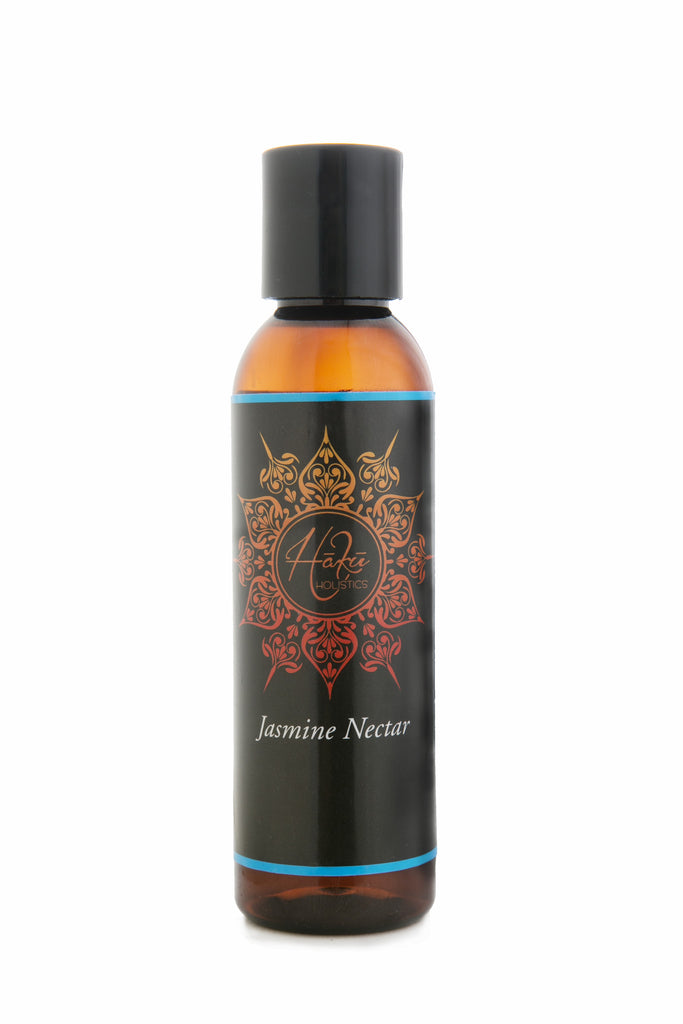 $15.00
$0.00
Haku Hair Nectar
Haku Hair Nectar provides essential moisture and nutrients which, is the key to soft, strong and gorgeous hair. It works exceptionally well to replenish dry locs when used regularly. Also works well on free (non-loc'd) hair with tighter curl patterns. Great for soothing a dry scalp.
*Consult a Physician before use if you have sensitive skin.
Ingredients: Simmondsia Chinensis (Jojoba Oil), Vitis Vinifera, Ricinus Officinalis, Rosmarinus Officinalis, Melaleuca Oil (Tea Tree Oil), Tocopherol, Proprietary blend of essential fragrances.
Mango Hair Nectars fragrance lends its scent to the tantalizing aroma of the fruit-filled trees in tropics.
Jasmine Hair Nectar is freshly scented with a soft yet powerful essence of meadows covered with beautiful flowers blooming in Spring. 
G Hair Nectar gets its name from the diverse varieties of musk-scented body oils we all grew up loving in the neighborhoods of Philadelphia.