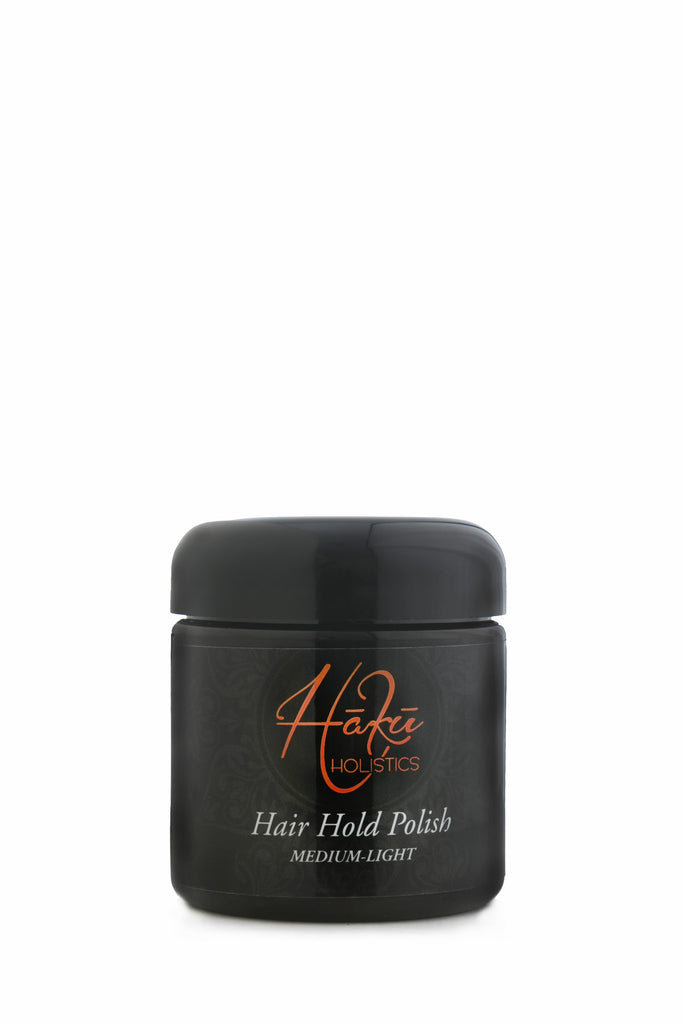 $12.50
$0.00
Hair Hold Polish
This Aloe Vera based gel is a natural alternative to typical hair gels and offers exceptional hold without drying chemicals, buildup, flaking or hardness. Use Hair Hold Polish for loc maintenance by applying at the root of each loc. Combine with Haku's Hair & Body Butter for luxurious braiding, twist and palm roll styles that keep every hair in place - frizz-free, polished and soft.
*Consult a Physician before use if you have sensitive skin.
Ingredients: A. Barbadensis Mill., Rosmarinus Officinalis, Melaleuca Oil, Vitis Vinifera, Tocopherol, Natural Fragrance.